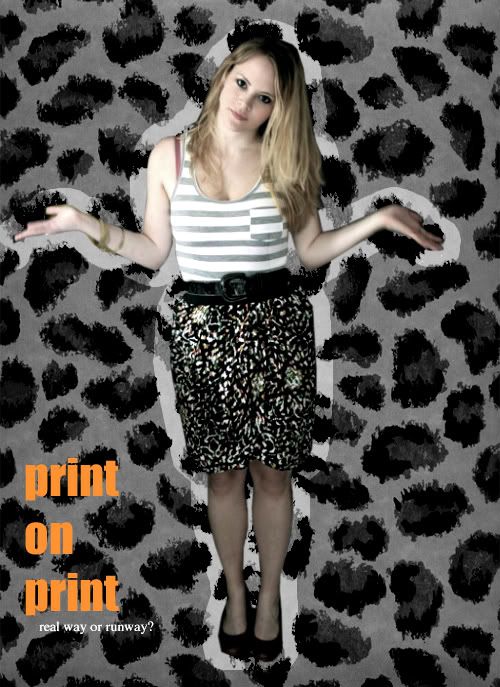 I know, my photoshop skillz are great, right? (Please note the sarcasm.)

Mixing prints has been frowned upon, at least in the casa de Ashley, since I was young. I remember my mother making my six-year-old self change out of my well thought out outfit, which involved stripes and polka dots at the same time, because it just didn't "go." But, one of this spring and summer's biggest trends has been print-on-print, mixing stripes with florals, and polka-dots with tribal prints. Not only was this fad seen on the runway, but shops have endorsed the look as well:
check this out
for 8 pattern mixing outfits. And, from what I can tell, this trend might stick around for the fall season, too.
So...my question to you is: does pattern mixing work in the "real world?" Or should it remain solely a runway phenomenon? Comment and tell me your thoughts!
Tank top & skirt: Target
Belt: Urban Outfitters