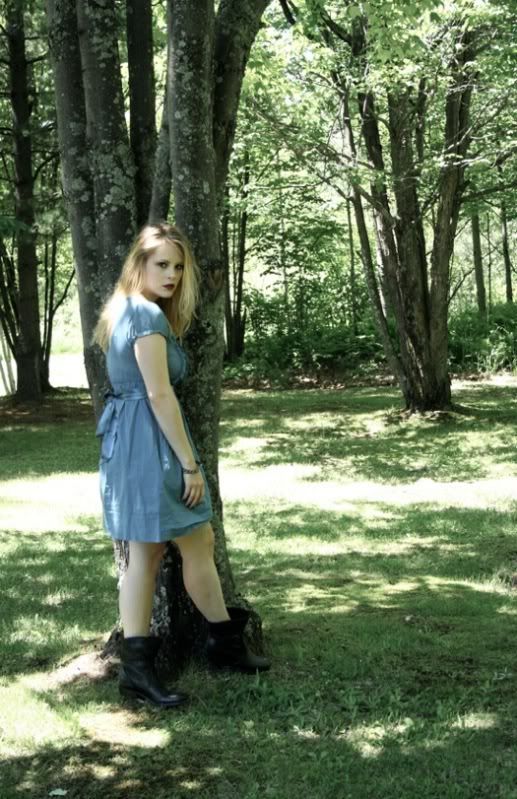 Okay, so I've never actually seen and/or read
Alice in Wonderland
. Not even the cartoon Disney version. But, I was looking at reviews of this dress at
Urban Outfitters
, and someone said it was the "perfect Alice in Wonderland dress."
Hmm,
I thought.
I could work with that. Sure.
So, basically, that's my justification for having a bunch of pictures in which I am making stupid faces. It's a nice dress, though, eh?
I added the boots, metal bangles, and gunmetal nail oplish because I think they're kind of unexpected with the sweet, chiffon-y dress.
Dress: Kimchi Blue
Boots: Frye