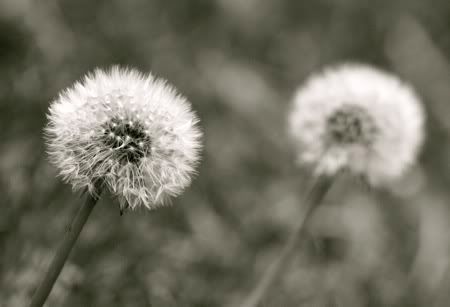 Hello.  Hey.  Hi.  Yo.  My name is Ashley, and this is my new blog.
I could just leave it at that and start getting to the important entries, but, in my opinion, that would be kind of weird.  Like, HEY, LOOK AT ME.  YOU KNOW NOTHING ABOUT ME, BUT I THINK YOU SHOULD WANT TO MAKE PASSIONATE LOVE TO MY BLOG.  BECAUSE IT IS NEW.  AND GREAT.  OBVIOUSLY.   No.  I think an introductory blog entry is in order.  That way, it'll give you, the reader, (or, more realistically, you, the Google Spambot, because I highly doubt I'll have many readers at this early stage of the game anyway, unless I e-threaten everyone) a chance to decide if you like this random Ashley girl and the idea of her new blog or not.  You may totally love me and want to keep me.  Or you may be more of the, "Bitch is nuts.  GTFO my internetz," sentiment.  Who knows?  It'll be an adventure!
So, let's begin.  About the blog:  I do not know what this will be.  Really, I haven't the foggiest.  I mean, I can tell you the basics.  The entries are mainly going to be about fashion and cosmetics.  It's not going to be a nice little 50-50 split all of the time.  I go through rotating phases.  Sometimes, I am really obsessed with make-up.  As in, sephora.com could be my homepage.  But, other times, I'm all about the fashionz, putting on fancy outfits and thinking I'm the cat's meow (also known as "the shit").  Then, there are other times when I'm like, "Screw this.  I'm a poor college student.  Should I really be concerned about cosmetics and trends at a crucial time like this?!"  Basically, what I'm saying is, be prepared for anything.  Beauty reviews, what I want now sorts of posts, pictures of what I'm wearing today (and tomorrow!), random ramblings, etc.  And then there will probably be some dry spells, too.  I'm kind of flighty.  One day, I'll be reading and worshipping Vogue, and the next I'll be wearing sweatpants and a tee to school, completely enamored with this silly little thing called "my studies." 
Please note that I am a complete amateur.  With the exception of recently applying for a cashier position at Ulta, I have no background in any of this, besides the 15 minutes I spend putting on make-up every morning and the 5 minutes to 4+ hours I spend planning outfits.  And the $$$ I regularly spend at Sephora, Nordstrom, and other favorite stores.  Okay, so maybe I'm a pretty seasoned amateur.  Or just a really obsessed one.
As for me...I'm a 20 year old girl.  Senior in college, studying sociology and psychology.  I live in a mid-size town that I am looking very forward to leaving in less than a year.  I think of myself as relatively average, except for the fact that I'm a nerd.  I'm not rolling in the dough, but I do have a house.  I'm not extremely obese, but I like my cookies.  I'll be the first to point out my flaws.  I like to stay busy, or rather, I like to stay productive.  I have a difficult time relaxing.  I find it very hard to simply sit through a movie or watch TV without doing something else at the same time (i.e. reading, surfing the internet).  I am kind of looking forward to living in the suburbs some day.  I don't have a musical bone in my body.  I don't care much for thrift stores.  My favorite type of day is basically overcast, windy, and kind of chilly.  I like to bake muffins, but I hate cleaning up after I'm done.
I think that gives you a basic summary of my very exciting, enticing, and excruciatingly entertaining self, who absolutely adores the art of alliteration.  Shit.  Oh, and I should probably mention, I curse a lot.  Probably not as bad as a sailor, maybe more like a deckhand, but you catch my drift.  I'll try to steer as clear as I can from dropping too many F-bombs, since I'm trying to clean up "my act," but it does happen now and again.
Stay tuned for fun entries of actual substance, coming soon to a screen near you!
P.S.  I've linked some of my favorite blogs over to your left.  If you have a fashion or beauty blog and want to do a link exchange, let me know!